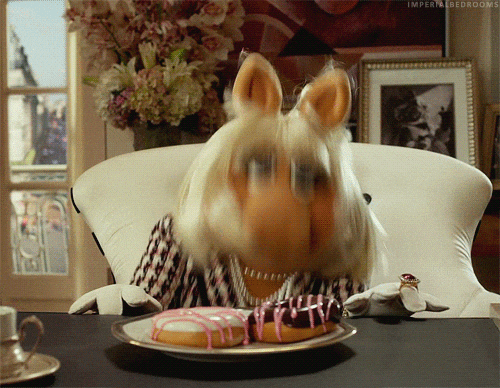 FRIDAY!!!!!! 2 days closer to DONUTS!! 🙂
I am almost to the end of my sugar-free journey and I literally might go crazy for a donut! It has been super hard not having even one donut hole on Fridays but I have been good. Sunday….. I am tearing up some donuts and I might even have cake for breakfast! Now that I got that out, I wanted to do a fitness post for this week.
Fitness and health are both very important to me. Through my senior year of high school, I was heavily involved in cheer and dance so my daily workouts were a planned part of my everyday life. This continued in college but I did not have something going on everyday. I had to be disciplined and workout out on the days we didnt practice. I had to find something to keep myself in shape (and keep the notorious freshman 15 off as I entered college). The solution? Running.
Up until that point, I had never been a runner or even enjoyed the activity when I was forced to do so at cheer practice. I read in a magazine at the time, however, that one of the best and quickest cardio workouts (and a great way to increase your metabolism because of the effect of your heart rate speeding up and slowing down) was a run-walk routine, so I started with that. I immediately started noticing changes in my body, for the better. What also happened as an effect was I began being much more selective about the kinds of foods I ate so I had the energy and fuel for my runs. When I train for a 10K or 1/2 marathon, I usually change up my fitness routine by doing 1 long run on the weekend. For a mom who has a full time job, a husband, 2 kids and a blog to run, running is the very best option for myself to stay fit because it's a fast way to work up your heart beat and sweat. The best part…. I can do it on my own time and pretty much anywhere.
About 3 years ago, I introduced weight lifting into my workout routine. I used to think "oh it will make me bulk up and look even more stocky than I already am…!!" Little did I know… I was missing out. I now have a set workout schedule for every day of the week and 3 of those are weight training. Here is my weekly workout schedule:
Sunday: Run 6 miles
Monday: Arm Day
– 20 bicep curles (3x)
– 20 chest press (machine) (3x)
– 15 shoulder press (machine) (3x)
– 20 shoulder press (weights) (3x)
– 30 tricep dips (3x)
– 30 pushups
– 10 arm raises front, side (weights) (3x)
– 20 chest fly's (machine) (3x)
Tuesday: Run 2 miles (morning), Teach Dance
– Teen Hip Hop Class
– Boys Hip Hop Class
– Strength/Conditioning
Wednesday: Run 2 miles (morning), Row Machine 20 minutes
Thursday: Run 2 miles (morning), Leg Day
– 20 squats, 50 lb bar (3x)
– 20 Inner thighs (machine) (3x)
– 20 outer thighs (machine) (3x)
– 15 hamstring dips kettlebell (3x)
– 20 walking lunges, 50 lb bar (3x)
– 20 squat press (machine) (3x)
– 30 standing calf raises, 60 lbs (machine) (3x)
Friday: Rest Day!
Saturday: 10 mile Run!!!
 Here are some of the things I take in my gym bag for days that I workout at lunch….
I have found that working out on my lunch break has really help with my workout routine. For me, exercising is a great and productive way to take a break! My work schedule is pretty flexible so I can pretty much leave the office when I need to which has in turn kept me motivated to get my workout over with for the day. I am that person that hates showering at the gym after a workout and lugging all of my shower stuff around. However, I do rinse off but I do not do the full shower routine before going back to work. I always freshen up in the locker room and make sure I do not go back smelling like I just ran a marathon.
If you have been interested in getting into a fitness routine but sometimes forget your gym bag or just dont feel like working out, here are some tips to stay motivated.
Tips to be prepared for daily workouts:
1. Get yourself up the night before ! Whether that means laying out your workout clothes and Nikes the night before, or sleeping in your Lulus .. do whatever will get the job done and cut excuses in the AM !
2. Get consistent ! Yes sometimes life can get a little hectic, but I always try to keep my routine well… routine ! One of my biggest tips is to get your workout done first thing in the morning. As the day goes on the excuses only grow, so getting your sweat on before the day gets hectic can help make sure it actually happens !
3. Find a plan that works for YOU ! Get realistic. If you HATE the gym, or the commute to the gym, maybe an at home fitness plan would work better for you ! If there is a day I cant make it to the gym, I will do all of my workouts from home, and seriously .. talk about an excuse squasher !! I hate to break it to you (okay maybe I don't..) 😉 but you really don't need a ton of crazy equipment or hours in the gym to get in shape. Workout smarter, not harder !
The biggest factor in finding true success in your fitness journey though, is finding a plan of action that you truly enjoy ! Whether you want to dance it out, and lift some major weights .. if you love it, you'll do it – and in turn, get killer results !
What are some of your weekly workouts? Do you prefer running, weight training, cycling or at home gyms?
Brittany 🙂