I had to round up some of my favorite beauty products with y'all… it has been awhile since I have done a beauty post. These are just a few of the products I am loving or obsessing over at the moment. I went a little crazy at Ulta last month but it was totally worth it!
Rimmel Stay Matte Foundation –  Soft Beige, $5.99 Target
When it comes to foundations, "matte" is my buzzword. Any indication that a foundation is matte has me running to the nearest store to swatch and smother all over my oily-skinned face . The Rimmel Stay Matte Liquid Mousse Foundation is one of those products. In addition to its mattifying claims, it's also supposed to be oil-free and ultra-light weight (hence being called a "mousse"). My first thought when applying this foundation was something along the lines of… "Holy Coverage!" If the Stay Matte Liquid Mousse Foundation is anything, it's ultra high-coverage. Yes, it 100% covers all the flaws on my skin. Also true to its claims, the foundation is very light-weight. When applying, it feels super soft and airy. I love that it lasts all day on my skin.
NARS Mini Blush/Bronzer Duo, $24 Sephora
I have been looking for the perfect blush/bronzer mixture to do two jobs at once. I have minimal time in the morning to do an entire contour so the bronzer does that for me. The bronzer is amazing and you don't even need to apply much in order to get the perfect contour, in this case less really is more. The mirror is also handy, it's small so there's no need to carry a compact mirror around. Also, both products last all day, and I don't find myself re-applying throughout the day. I ordered this product online at Sephora for $24.
Nivea Mens Post Shave Balm – Primer, $7 Target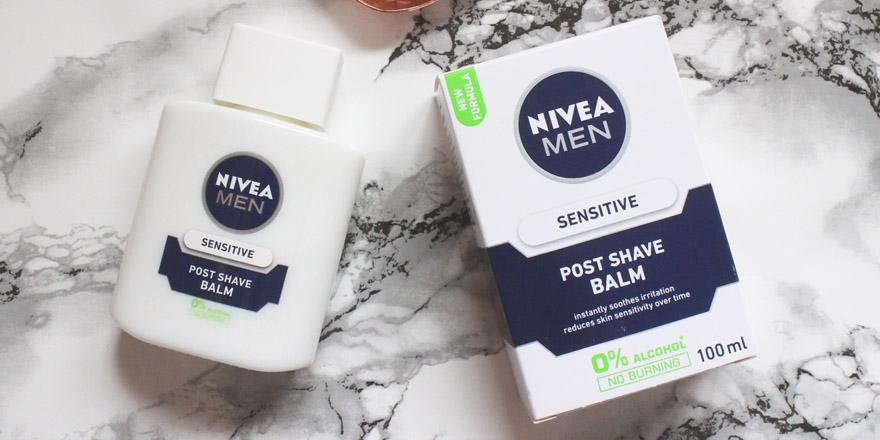 Yes, I know I am probably late to the game on this one but it is literally like the best steal EVER! I always get really giddy when someone in the beauty community finds a product that is versatile and multi-use. Several beauty bloggers found this product and raved about it working as an incredible makeup primer. I of course, ran to the drugstore to try it for myself and I found it to be major. The Nivea Men Sensitive Post Shave Balm is designed to soothe irritation on a man's face after shaving. Let me tell you, this product doubles down as one of the best face primers I have ever used. You get 3.3oz of product for just under $7.00, making this a major beauty bargain. A small amount of product goes a long way. The product itself looks and feels like a lotion, but it is very lightweight. Upon applying it to your skin, you feel a light cooling effect that is not only super soothing but incredible for waking your skin up in the morning! It absorbed quickly and left my skin feeling really nourished and silky smooth AND it smells amazing! 🙂
Urban Decay Naked 3 Palette, $54 Sephora
First impression: WOW! I have been literally avoiding this product because I knew I was going to find a similar palette for much cheaper but its not about the money at this point… so far I have not been disappointed by it. The 12 all-new neutrals, all of which have rose tones, come in UD's typically soft, easy-to-blend formula (and matte, pearl and glimmering metallic finishes). Sure, that means there's some fallout, but on the flip-side, the shadows are ridiculously easy to blend, and if you do your eyes first, clean up, and continue with your face makeup, it's all good. And, it should last forever 🙂
NYX White Pencil (Strawberry Milk), $5 Ulta
"The perfect soft, highlight to brighten up your eyes"… easily summed up! NYX is a fairly reasonable priced brand so if you are looking for eyeshadow bases, you could do a lot worse than these pencils, not to mention they come in a wide array of shades. I love the strawberry milk hue because of the shimmer it puts off. The regular "milk" color is a little too white for my taste. As far as longevity, I didnt have to reapply this product all day. If you applied powder eyeshadow on top of it, it would probably last longer. This pencil is versatile as you can use these as an eyeshadow, eyeliner and depending on the shade as a highlighter.
NYX Butter Lipstick, $6 Ulta
You have no idea how long I've been trying to find this lippie! Since way back when NYX first launched the matte lipsticks, every time I would hit up my local beauty supply or make a quick trip to Ulta it was always sold out. Every single time. But I didn't give up. I would hopefully peek at a NYX display in any store that had one…you never know right? Well a few weeks back I FINALLY found it and scooped it up with a quickness. My wait is over and well worth it. I love this color!! I have a few other colors in the NYX Soft Matte Lipsticks but this is hands down my favorite. It looks a lot darker in the tube than I originally expected and if you're lighter it will definitely pull darker on you, but the deep berry color makes it very wearable for me. I wouldn't call it a daily wear but it's a great color to pop on if you want to add some color without being too dark and bold.
ELF Lotion Wipes, $1 Target
This is the first time I've ever tried lotion body wipes, so I have nothing to compare it too, but I'm sure it's like any other makeup wipes. It feels very moist and has a light lotion feel to it. I use these to wipe my makeup off if I am not showering the night before. I can not stand the smell of regular baby wipes since they remind me of wiping my son's bottom as a baby lol – these have a coconut and vanilla scent which is refreshing! They are not sticky or too wet. You can not beat the price for a pack of wipes… $1!!
HAIR FAVS!!!!
John Frieda Sheer Blonde Finishing Cream, $12 Ulta
I have been using this product since college… no joke! It is the only product that doesn't make my hair feel greasy or heavy after I apply. John Frieda recently updated the packaging of their products and I love it. I do not use the shampoo/conditioner as it does not do much for my hair but the styling products are legit. I use the finishing cream after I straighten my hair. I apply a pea-size amount to my hands, rub them together and then finger it throughout my hair. It smells amazing and helps to tame those frizzy flyaways.
Mark Hill Turn Up The Heat Extreme Heat Protection Spray, $5 Ulta
I love using a heat protection spray before I blow dry my hair and this product helps protect it, but also works amazingly at smoothing down the lengths and ends of my hair. I've been really impressed with it and love how smooth and tangle free it leaves my hair. It also helps create a really smooth blow dry and I can actually feel how soft it's making my hair each time I use it. I only have it in the 50ml version, but I will definitely be repurchasing this when it runs out! It also makes the curling process easier because my hair tends to get softer. It smells really good too! I also love the spray of the bottle. The nozzle is different from other heat protection spray.
What are some of your favorite beauty products? If there are any you think I need please comment below!!
Brittany 🙂