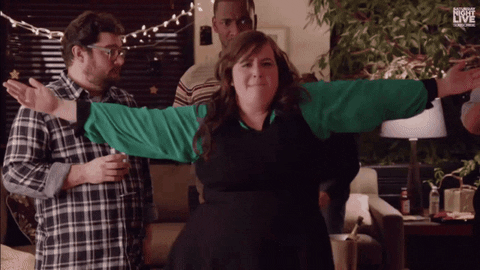 Happy "Good Friday" Friends!!! I am actually doing this exact dance because its a 3-day weekend! To jump start the long weekend, I am enjoying a LARGE cup of coffee while my 4 year old is playing (shouting) in the playroom. This week was nuts and so glad it is over. Ready for a fun-filled weekend full of Easter activities!
I wanted to share some new workouts I have been trying lately. My weekly workout routine will be up on the blog very soon but for now these have been kicking my butt lately. I typically run 2 miles every morning and then do a separate workout after work. Lately, I have been going to the gym at lunch and pretty much dying when I get back to work. I like the feeling of leaving work and going straight home rather than the gym so the lunch workouts will be happening more frequently.
In honor of March Madness, I have been doing this workout twice a week. HOLY SWEAT!!!!
If you would like to switch up your arm workout, TRY THIS!!! PS: 1 minute of push-ups is killer!
I started this workout over the winter to switch up my cardio workout and still love it! I have worked my way up to 3 rounds of each 🙂
And for the KILLER…. Jump Squats = DEATH! But, I love the feeling of burning after this workout. I am always sore the next day which I love 🙂
I will be doing something I have never done before for the month of April so stay tuned next week for my exciting journey!! 🙂
What are some of your favorite workouts? If you try any of these that I shared today, please let me know what you think.
Happy Easter!
Brittany 🙂